Archive for October 24th, 2011
G'day peeps!
We here at Hubie Sounds Studios have more or less recovered from our post-world cup celebrations – congrats to the ABs by the way! – and we're ready to hit the airwaves this Tuesday night for another edition of Hubie Sounds awesomeness.
This time around Hubie will be digging in his record box for breakbeat monsters from 2003 in a retrospective showcase of classic breaks. It's been a while since we last did a breakbeat classics feature, so we thought is was high time for another one! Of course we'll also be spinning plenty of fresh new tuna as well as the usual eclectic selection of beats!
Hubie Sounds – Tuesday 25th October @ 9pm UK time – live and direct on NSB Radio!
Don't forget to come and say kia ora in the Chatroom!
Hubie x
—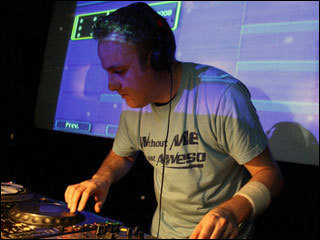 Happy Monday, all!
Admittedly, we're a little late on this archive posting however; we hope it will be worth the wait, all the same!
The show from two weeks ago featured a solo two-hour effort from Ryza – who was joined in the Tea Room by the "doctor duo".